Sticking To Your Fitness New Year's Resolution
Every year people set New Years resolutions and fitness related ones are very common.
Did you know that only 10% of people stick to their New Years resolutions?
Like.
WOW.
I can't remember, honestly, if I've ever made one myself.
But this year I have made one, it's not fitness related though.
My New Years resolution is to go to therapy, because I have some things I need to heal from, and I don't want to carry that baggage with me anymore.
I'm hoping I actually stick to this lol
Now if this year is the year that you truly want to make a change in regards to health and fitness don't let the nay sayers talk you out of it.
Don't let YOURSELF talk you out of it.
There will be a lot of doubts from you, and others because it's the new year and again most people don't stick to their resolutions, BUT you can be an exception if you really want to.
You can be in that 10% and reach all of your fitness goals this year.
So if you have a fitness related New Years resolution, let's talk about some things you need to do today to make sure your fitness journey is a success this year.
Set Your Goals
Don't walk into things blindly.
I highly recommend that you take a moment and write out each and every goal being as specific as possible.
What do you want?
When do you want it?
You should make a list of short-term goals
—say for example you want to lose 5 pounds in your first month or so.
And you should also set long-term goals.
—another example; you want to get in better shape overall
Now it's important when setting these goals that you be realistic.
If you weigh 100 pounds and you want to weigh 120, it is not realistic to set a goal of gaining 20 pounds by next week. And vice versa.
Be real with yourself about your goals, and don't set yourself up to be disappointed.
The point in setting goals is so that you can accomplish them, right?
So set goals that you know you can accomplish.
Prepare Your Mind
Nothing screams failure more than not preparing your mind for what you are about to do.
I think that most people don't stick to their fitness New Years resolutions because they don't have the right mindset.
That's why it ends the same way it did when they tried the first, second and third time in the previous year.
The new year didn't make a difference, because the root of the issue had not changed.
The Mind.
Evolution of the mind in fitness is necessary for success.
So, today decide that you want to make a lifestyle change.
No more quick solutions.
No more thinking that you can get away with eating crap everyday if you wear a waist trainer and drink ACV.
Decide that you want to be better.
On the inside and out.
And then take things one step at a time.
You have to understand that you aren't gonna know everything at first.
That's okay.
You aren't going to do everything right at first.
That's okay.
You aren't going to always feel up for it.
That's okay too.
Remember, one step at a time and things will go by much smoother for you.
Here is full article on Preparing Your Mind For Your Fitness Journey. Read it before you get started!
Find Your Motivation
There are plenty of things out here that can motivate you.
For some it's being healthy and around for their children.
For me it's looking good lol
For you it could be anything.
Figure out what it is early on in your journey, because once the New Years hype wears off you're going to need that thing or things to get you by.
For some ideas on ways to get motivated click the image just below!
Learn About Food
The most important part that is going to determine if you reach your goals or not is going to be FOOD.
You need to do your research!
And I've said this before, and ima say it again
Don't eat something just because other people are eating it or because it's a trend.
For one, everyone's bodies are different
And two, you may not like it
If you don't like something YOU AINT GOTTA EAT IT!
---
Related Articles
All About Healthy Eating & Meals You Can Try Today!
How To Enjoy Your Favorite Foods While Trying To Lose Weight
6 Steps On How To Create Your Own Meal Plan
---
There is so much healthy food in the world, you just gotta do your research to find what works for your body AND your tastebuds.
I do not eat avocados, because those shits are disgusting, but I see many people eat them.
Did I still reach my goals?
YES!
Do I still have a healthy diet?
YES!
DO YOUR RESEARCH!!
Start Creating Schedules
Schedules help a bunch, especially in fitness.
Remember "that failing to prepare is preparing to fail!"
We're not failing this year!
Schedule your workouts, meals, hell even your free time.
As I said above, don't go into this blindly.
Take about an hour a week to plan ahead for the entire week, and try to stick to that schedule as much as possible.
Of course life may throw some curveballs, but in those instances you adjust your schedule and keep moving.
COMMIT
Lastly, if you want to actually stick to your fitness New Years resolution you gotta commit.
Say to yourself
"This is what I want. This is what I am going to get no matter how long it takes, who comes along, or what obstacles I face.", and run after it as hard as you would if you had to run through a brick wall.
You have the power to get everything you want, but you have to commit to it.
You have learn, build consistency, and discipline yourself so that you can get the things, the health or the body you desire.
Hold yourself accountable in times where you fuck up.
Remember why you started, and where you are trying to get.
Stay inspired, find your motivation, and always keep pushing.
I'm glad you are thinking about making a change!
I know that you will stick to it, and I believe in you even if you don't believe in yourself right now.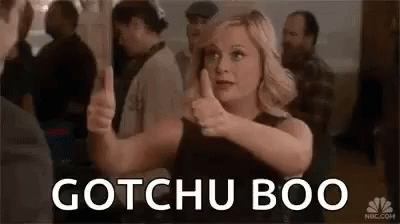 Before you go check out my fitness planner, and vision board that I have created just for you!!
I created these myself to help people like you stay on track, and your support would be greatly appreciated! Click the images to get yours now!
I am so excited for the new year and to see you do amazing things.
I would love for you to send me pictures of your workouts and meals, so I can include them in my gallery to help motivate others to evolve too..
So, if you ever want to be featured, send them over to evolvewitheishbiz@gmail.com!
Have an AWESOME, FULFILLING, GOAL CRUSHING year!